10 Important Reasons to Get a Manulife Life Insurance Policy
Manulife Life Insurance can be a great way to secure your financial future. Here are 10 important reasons why you should consider a Manulife Life insurance policy.
The world of life insurance can be confusing. You're trying to figure out what you need, and which type of policy will best suit your needs.
That's why it's important to take the time to understand your options and the pros and cons of each. This post is going to cover ten important reasons to get a Manulife Life Insurance policy. Here
Manulife is Canada's largest life insurance company. Manulife provides 10- and 20-year term life insurance policies depending on individual lifestyle demands.
Family Term (standard coverage for a mortgage, education, retirement, and so on), Vitality Go and Vitality Plus (Family Term with rewards and discounts for living a healthy lifestyle), and Business Term (for business protection) are all available with coverage up to $20,000,000.
Most Manulife life insurance policies are convertible, but at a higher cost than the market price.
Everything You Need to Know About Manulife
500 King Street North, Waterloo, Ontario, Canada N2J 4C6
CA$39.1 billion in net premiums (2021)
CA$23.5 billion in retained profits (2021)
CA$917.6 billion in total assets (2021)
37,000 workers and 118,000 agents make up the workforce.
Expertise in underwriting: health, life, vacation, and mortgage protection insurance
Roy Gori (president and chief executive officer), Michael Doughty (president and chief executive officer, Manulife Canada), Steven Finch (chief actuary), James (Jim) Gallagher (general counsel), Marianne Harrison (president and CEO, John Hancock), Scott Hartz (chief investment officer), Rahim Hirji (chief risk officer), Naveed Irshad (global head of inforce management), Rahul Joshi (chief operations officer).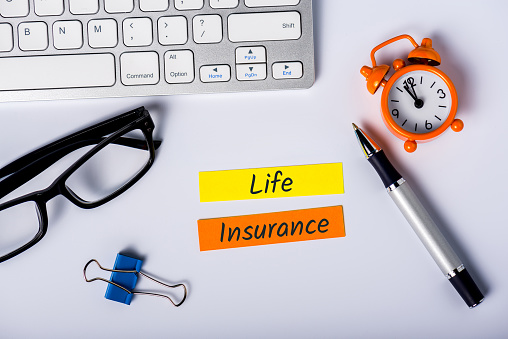 What is a Manulife Life Insurance policy?
A Manulife Life Insurance policy is a financial product that provides protection for your life in the event of death. It is a type of life insurance policy that provides a lump sum payout when you die.
This can be used to help your family, children, or loved ones. There are many reasons to get a Manulife Life Insurance policy, even if you don't need it. This can help you to protect your loved ones financially.
What are Manulife's six core values?
Own it. We believe we have the authority to make choices and take action to carry out our goals.
Consider the larger picture. Everything is feasible.
Please share your compassion. We create a welcoming, diverse, and vibrant workplace.
Get things done as a group. We're surrounded by an incredible crew.
Concern yourself with consumers.
Make the correct decision.
Why get a Manulife Life Insurance policy?
Manulife Life Insurance offers a variety of insurance plans, including term life insurance, whole life insurance, and universal life insurance.
Manulife Life Insurance offers a range of benefits, including access to professional advice from a Manulife Financial Advisor. With a Manulife Life Insurance policy, you'll have access to the financial security you need to plan for the future.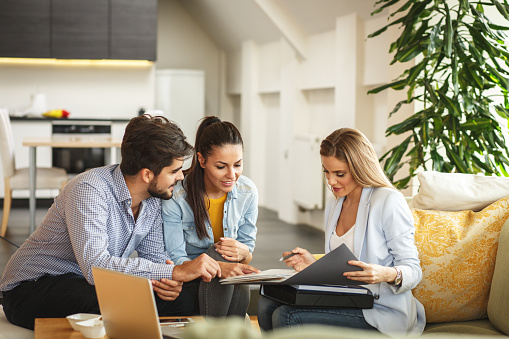 Important benefits of a Manulife Life Insurance policy
Competitive pricing Manulife Life Insurance policies are competitively priced, which means the premiums you pay are very affordable.
Low-risk protection Manulife Life Insurance policies provide low-risk protection, which means the premiums you pay are not too high and the policy will not be canceled if you are at low risk.
Choice of coverage Manulife Life Insurance policies provide you with a choice of coverage options, which means you can choose the coverage you need.
Insurance Coverage Advantages
Provides security. Insurance coverage does lessen the effect of loss in risky situations.
Gives assurance. Insurance coverage gives policyholders a sense of security.
Sharing of Risks
The worth of risk.
Capital Creation.
Economic Development.
Habits of Saving.
Pros
Provides term planning for families.
Approval even in the absence of medical underwriting.
Clients can save money on premiums and earn points through a rewards program.
Offers a completely computerized fulfillment procedure.
Offerings of permanent life insurance that are reasonably priced.
Cons
Has few long-term alternatives.
Underwriting delays, even in non-medical applications.
Term life insurance policies are more costly than rivals' offerings.
Conclusion
Even if you are not married and do not have children, it is a good idea to obtain some life insurance. If you still owe money on your student loans, coverage can help.
If you're an entrepreneur who has taken out a loan to fund your business or start-up, you'll also want coverage.3 and, if you financially support and care for parents or relatives, coverage is required.
Manulife's sustainability strategy is built on four pillars: reducing the impact of its operations on the physical environment and investing in initiatives that support the transition to a lower-carbon economy; investing in the health and well-being of its employees and continuing to build a diverse and inclusive workplace; managing the company's ESG risks and opportunities to benefit its customers, shareholders, and employees, and operating ethically; and creating measurable.